If you are looking to find out alcohol and drug rehab cost we can help you.
Here you can find out information on what can affect the prices of rehabilitation centres.
To get a price for your situation, please get in touch with our team. Recovery should not impose a financial burden on you or your loved ones.

Whether you are suffering from alcohol dependency or need help with a class A drug addiction, it is always important to look carefully at the costs before you begin.
Get in touch today for free advice on the right treatment for you.
We help make our services as competitive as possible for all our rehab users, offering a range of rehab treatments with leading professionals.
If it's your first time attending rehab or booking in at a rehab clinic or treatment centre, do make sure to read further for details on therapy costs and addiction specialisms.
To find out more about our rehab centres, please have a look at our other site too: https://www.rehabilitationcentre.co.uk/
How Much Does Rehab Cost?
The average cost of a stay at a rehabilitation centre is between £2,000 and £8,000 per week, for most private clinics.
The costs can vary depending on a number of factors and we can help you find a rehab clinic that suits your budget whilst receiving effective treatment.
When booking yourself in for treatment in rehab, our reliable medical staff will be happy to let you know what you can expect from the price of rehab for drugs, alcohol abuse, attending rehab and more.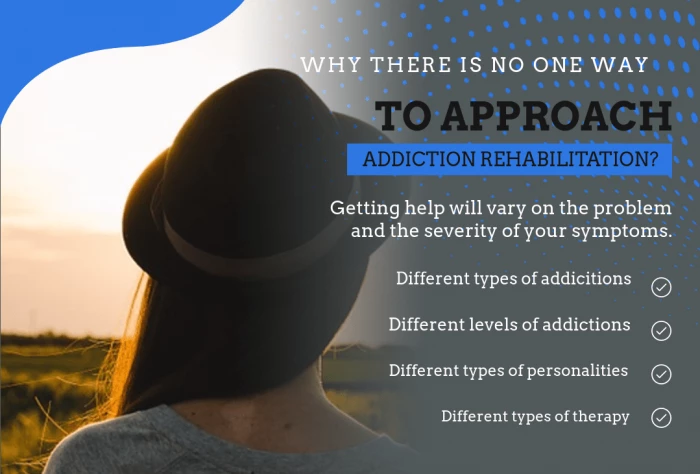 Factors That Affect Rehab Costs
Here are a few of the factors which may impact the cost of alcohol rehab programmes for your ongoing therapy:
The clinic you choose - Some clinics may charge more than others, based on available treatment and specialist services. Some clinics may only treat drugs or alcohol, while others offer comprehensive drug and alcohol abuse therapy.

Where your clinic is based - Some clinics which offer long-distance support, and those based closer to city centres, may differ in package pricing. It is always a good idea to look into addiction treatment costs at various clinics.

The type of clinic you attend - A luxury rehab centre (https://www.addictiontreatmentrehab.co.uk/cost/luxury-rehab/) will be more costly than a normal rehab clinic. Luxurious rehab facilities may offer more private rooms, deluxe suites, along with additional facilities such as spas, gyms and massage therapy.

The clinicians and professionals you see - The cost for rehab may vary depending on the clinician and staff experience. It is worthwhile considering how much relevant experience you need from rehab addiction specialists.

The length of your rehab programme - As mentioned above, residential rehab services may charge more compared to one-off sessions or group therapy meetings, as residential rehab treatment programmes may be longer than outpatient rehab sessions and repeat visits.. Also partaking in an aftercare programme after your return home.

Your precise needs - Depending on the type of rehab you need or the type and severity of your addiction, the rehab prices you pay may vary. For example, addictions to drug use or alcohol may require prescribed medication to combat withdrawal, so alcohol rehab costs may exceed that of a gambling rehab price.
Finding the right rehabilitation programme for you is important, whether it be holistic therapies, talking therapies or an inpatient programme, we will find the perfect program for your specific struggles and give you the best chance of recovery.
If you have any concerns or queries about the professional addiction treatment fees, you should contact our rehab experts to get help on what to expect. Simply fill in our contact form for a callback, and we can look into getting you help.
Alcohol Rehab Cost
Our alcohol addiction treatment service is competitively priced and will allow you and your family members or a loved one to attend regular sessions with a therapy specialist.
We will lay out a clear plan of action for you from the start of your consultation.
If you want to keep costs low, we can also offer home detox programmes as opposed to a residential setting.
These are much more cost-effective in the long run and may be suitable for a number of clients on an outpatient rehab basis.

The cost of alcohol rehab centres may vary depending on the treatment you require and the sessions you attend.
When you book a free consultation with an addiction specialist, we will discuss available packages and suggested alcohol and drug treatment with you.
Find out more about alcohol addiction therapy sessions here: https://www.addictiontreatmentrehab.co.uk/alcohol/
If you are unsure about the cost of rehab for alcohol dependency, there is no need to worry we understand this is as much a mental struggle as a physical one.
Contact us for a call back with advice on alcohol treatment programs, and we will discuss everything you can expect from private rehab at our clinic and the cost of rehab in the UK.
We can provide information on various other rehabilitation centres, including:
Drug Rehab Costs
As with rehab for alcohol, the cost of drug rehab may vary.
We offer a variety of drug treatment options and rehab services that differ in terms of addiction severity and the types of drugs you may be addicted to.
From private treatment to support groups like Alcoholics Anonymous (AA), we will find the most suitable rehab facility for you and your unique struggles with drug abuse throughout this difficult process.
Find out more about our drug rehabilitation here: https://www.addictiontreatmentrehab.co.uk/drug/
The cost of rehab for drug addiction treatment will be laid out for you when we consult with you for the first time. There is never any pressure to proceed with drug rehab.
However, if you do feel that your addiction negatively impacts you, or your family members, life and health, it is time to get help and seek an affordable UK addiction treatment group to benefit your life in the long run!
Substance abuse issues don't have to control your life anymore, we can treat a wide variety of drug addictions and offer a flexible and competitive drug rehab price.
Contact us today for a call back to find out more about the right treatment centre, with the most relevant experience for you.
Private Rehab Centres
In some cases, the most effective method may be an outpatient treatment meeting with a specialist at a private rehab centre. Inpatient treatment may not be the best place for all rehab patients.
However, depending on the severity of your drug addiction, we may suggest setting up residential treatment when initially getting help.
This will allow you to detoxify and leave our treatment clinic clean, clear, refreshed and independent from mood-altering substances.
Residential rehab is treatment that is carried out in a residential facility, patients are classed as inpatients, as their recovery will progress within the clinic.

Most addicts find this method extremely effective and success rates are high, however, this type of rehab isn't for everyone as the different treatments may be quite intense for some at first and residential rehab does cost more money than other free options.
Private rehab treatment is available for those who can fund addiction rehab costs themselves or have private health insurance which includes private addiction treatment.
Not everyone can afford private healthcare; however, just because it costs more money doesn't mean private care shouldn't be available for all, so we work to keep the addiction rehab cost in the UK as low as possible.
Free Aftercare Services
We offer 12 months of free aftercare services for our residential patients.
After you have completed the inpatient rehab course your body will need to re-adjust to a new normal life beyond addiction.
Our team will help ensure you are mentally and psychologically prepared to return to society beyond harmful drugs, alcohol and withdrawal symptoms.
Many addicts struggle in the real world as the temptation to go back to old ways is ever-present, but our team will provide crucial support that will help with relapse prevention and provide the professional help you need for long term recovery.
For more information on ongoing support, please contact us today.
Home Detox Programme
As mentioned above, an alternative route people seek in terms of rehabilitation for drugs is a home detox programme.
This treatment programme is lower in cost whilst still having high success rates.
If you are unable to attend treatment centres, we may be able to set up an affordable step by step plan within the comfort of your own home.
Home detox is a great option if you want to feel most at comfort in the early stages of drug or alcohol dependency or if you need to save money.
It is a service we will always be happy to offer if we are confident it will fit your needs. However, you must also prepare for a few weeks of readjustment. This period starts your life without toxins in your body.
This service is available at an affordable rate, flexible for your needs, and arrives with a full addiction action plan to safely detox your body.
We will also help you with the mental and psychological side of detoxing, too, with medical professionals on hand to provide immediate confidential help and mental health tips.
NHS Rehab vs Private Rehab
Many wonder 'why pay for a rehab plan when you can get it for free on the NHS?'. Our rehab clinics and treatment centres offer leading care from experienced addiction counsellors.
Here are a few reasons why you may wish to pay for private drug or alcohol counselling in your local area rather than NHS treatment:
No Waiting List
One of the drawbacks of public rehab is that there may be long waiting lists. If you are suffering from a severe addiction, it is important to seek help and information right away.
While NHS services are beneficial, it may be a long time before you get access to them. Our team can admit clients into rehab straight away - no waiting period necessary.
Private Health Insurance
In some instances, you may be able to cover your treatments through your private health insurance carrier.
Make sure to contact your provider and discuss options with our team when you call us or enter our clinic for the first admission.
Your health insurance may cover the addiction rehab cost or even pay for private treatment.
Best Treatment Services
You will receive world-class care and inpatient treatment through a private clinic. Our medical team has spent years working to create an effective, deeply caring environment.
No matter what our patients are going through, we understand that they need deep knowledge, care and understanding during the rehab process.
It is never easy to go through rehabilitation. Funding at private clinics and hospital services across London may often be higher than at public services.
Round-the-Clock Care
You will also benefit from extensive residential care. Some addiction therapies can take days or weeks to fully cleanse from.
Therefore, whether you are seeking medical detox for alcohol and drug recovery or otherwise, you may be able to stay with us while you readjust.
Personalised Plans
A lot of the time, in NHS-funded rehab centres a standard plan is used to help all clients.
Our team carry out individual assessments to ensure each client receives a bespoke treatment plan which suits their individual needs and requirements.
For example, you may find holistic approaches more effective than cognitive behavioural therapy, so we will incorporate more holistic therapies in your plan.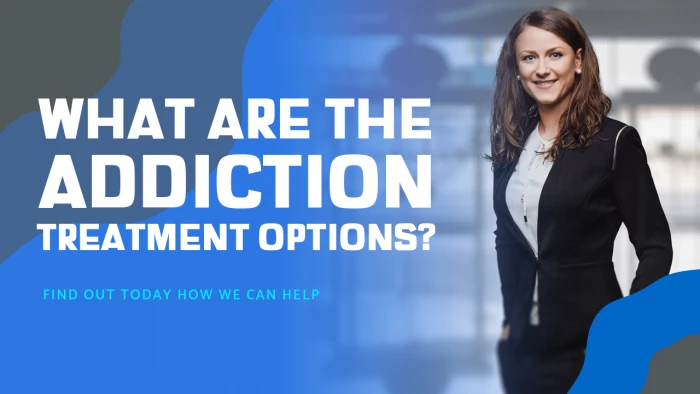 It is important to look for the best quality UK rehab care from your local area.
We understand that many people may worry about how much money private services may cost but there are many payment options available.
That is why we offer flexible, transparent costs, which reflect the quality and experience you receive.
We encourage you to contact our team for a callback and more details on prices to fit your needs.
Services We Offer
Get a Price
If you are considering rehab treatment or have a friend or family member who may benefit from our services, please ensure you contact us at your earliest convenience to call you and help find the right treatment for you.
We will explain the rehab facility prices and the type of treatment facilities available.
An insurance provider may pay for an individual's stay in a residential treatment clinic, so it may be worthwhile checking the details of your insurance plan before deciding which route to take, if there is funding available for a private treatment plan, then you could avoid the long waiting lists.
We will be able to offer immediate care throughout the week, and we can provide individual, tailored advice to anyone who may be struggling to fight back against drink and drugs.
Please contact our team now for a call back with information about rehab costs and gain more information on what you can expect from rehab admissions.